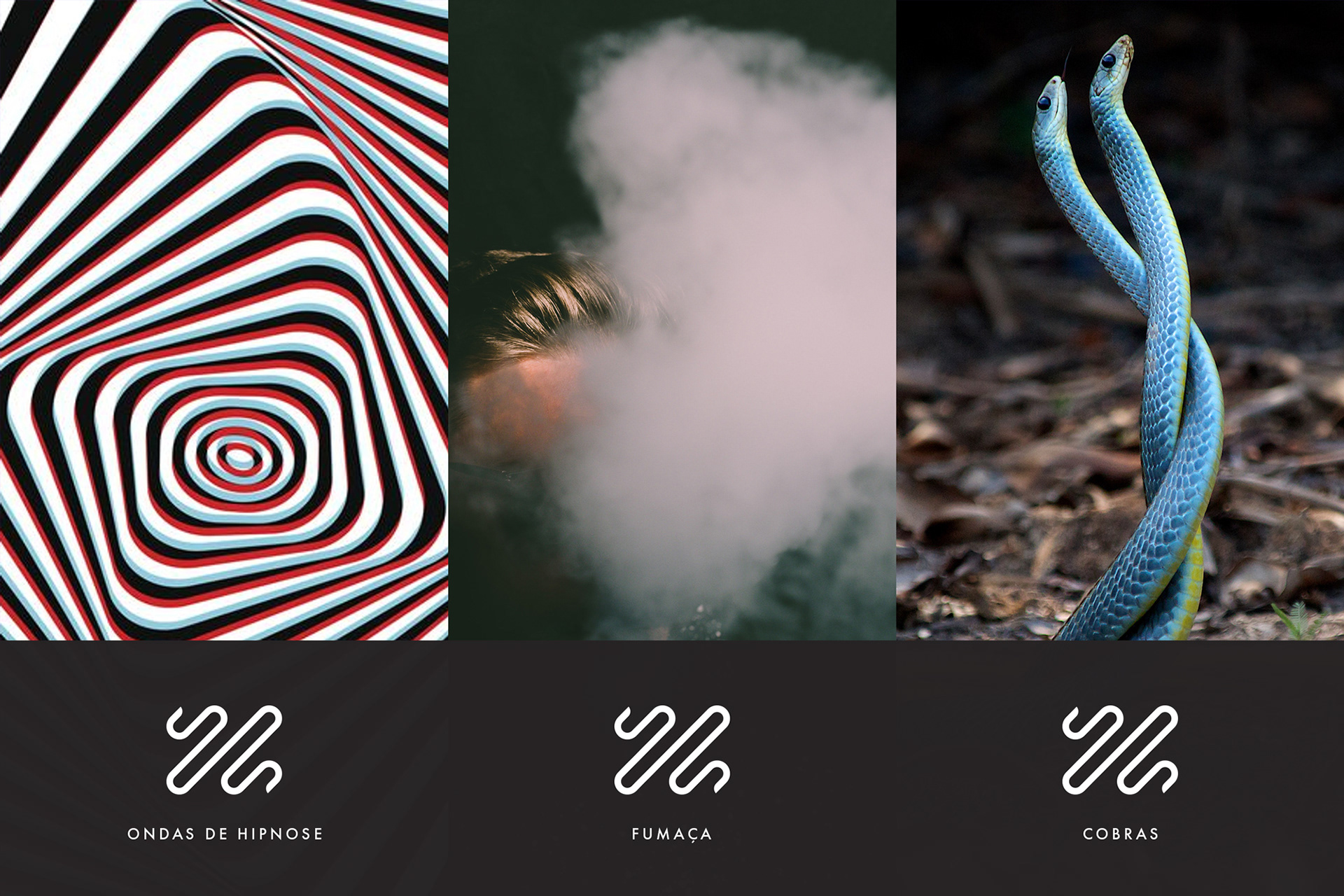 Hypnos é uma marca de e-liquids pra vapes, focado no público jovem, classe A. 
O produto, que vem se tornando em uma tendência entre os jovens, pois os mesmos são menos prejudiciais a saúde, tem um sabor parecido com o já conhecido Arguile. Por ser compacto, os Vapes costumam ser transportados no bolso e usados em festas e reuniões entre amigos.
Hypnos is a brand of vape e-liquids, aimed at the upper class young folks. The product, which is becoming a trend among young adults and teenagers for being less harmful to their health, has a similar flavor to the already well known Arguile. Because its compact size, Vapes are usually carried in the users pockets and used in parties and friendly gatherings.
O desenvolvimento da marca Hypnos se baseia em elementos comuns e característicos que serão transmitidos ao consumidor, como ondas de hipnose (conceito buscado ao descrever a sensação de quem utiliza os produtos da marca), fumaça (característica marcante no uso de vapes) e cobras (animais comumente relacionados à hipnose devido aos famosos "encantadores de serpentes", conhecidos no mundo todo).
The Hypnos brand development is based on common and typical elements that are brought to the consumer, like the hypnose waves (a sought-after concept which describes the sensations felt by the users), smoke (a very distinct characteristic of vape usage) and snakes (commonly associated to hypnose, due to the world-famous "snake charmers").
A junção desses elementos nos trouxe um símbolo forte, fluído, com personalidade forte e que vai ditar a comunicação da marca entre seu público-alvo.
The combination of those elements brought us a strong, fluid symbol with a powerful personality that will dictate the communication between the brand and its target audience.